Dessert Teas to Satisfy Your Sweet Tooth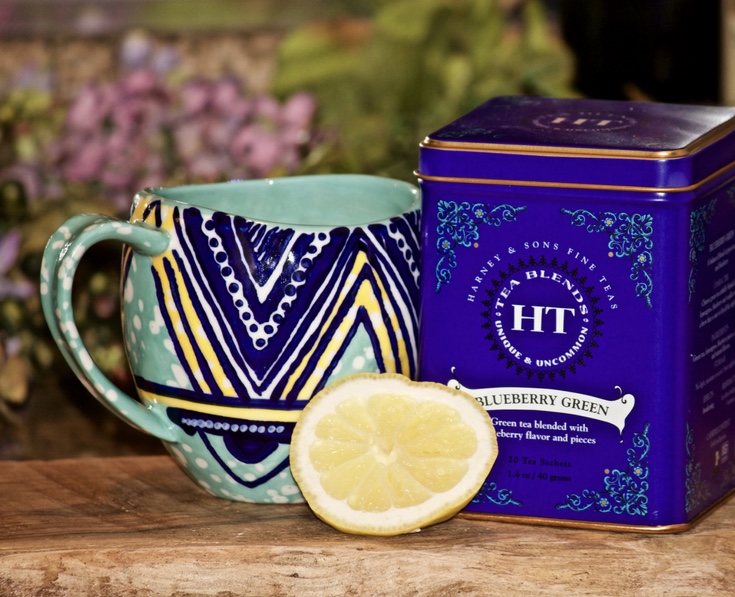 Cindy has encouraged me to become a bit of a tea nut! I have a special tea pot that warms the water to the perfect temperature for the type of tea you are brewing, a cold tea brewing gadget (both single serve and family) and I have started a collection of teas that, while it doesn't come close to Cindy's "tea pantry", is fairly impressive. I have found teas that I like for cold, winter days, teas that make me feel full, teas that are as satisfying as lemonade on hot, summer days, and teas that cure my sweet tooth. Yes...I said sweet tooth! Instead of grabbing something that is full of sugar and adds to your daily sugar intake, try one of these dessert teas to satisfy your sweet cravings. I promise, you will be glad you did! Here are some of my favorites:
Glazed Lemon Loaf
An enticing herbal infusion with notes of bright lemon and vanilla. Click HERE to find it on Amazon.
Forever Nuts
You'll go nuts for this herbal tea from Davids Tea. With its crunchy almond slices, sweet apple bits and cinnamon bark, this tempting caffeine-free infusion turns a crazy shade of pink when steeped. Why? Because of its hint of earthy beetroot. Deliciously nutty, decidedly addictive, it's one of our all-time bestselling blends. Click HERE to find it on Amazon.
Cocoa Mint Mate
This savory, sweet herbal infusion combines cocoa peel with peppermint, spearmint, and mate. Click HERE to find it on Amazon.
Green Passionfruit
Calling all passion fruit lovers! This fresh tropical green tea from Davids Tea will become your new obsession. With sweet pineapple, pretty flower petals and a big hit of tangy passion fruit essence, this juicy and energizing blend is a delicious way to get your fix. Try it as a refreshingly fruity iced tea or infused into your next martini. Brilliant, isn't it?! Click HERE to find it on Amazon.
Chocolate Monkey
We're totally convinced that chocolate and banana were made for each other–and this Roobois tea blend brings the flavors together once more in a perfect symphony of rich and smooth goodness. Click HERE to find it on Amazon.
Well, gang, these are my top 5 dessert teas that help me keep my sugar intake low on those days when my sweet tooth is trying to get the better of me. So the next time you are reaching for that brownie, brew a cup of yummy dessert tea instead. Your body will thank you! See more delightful dessert teas from Eat This, Not That HERE.
We are Amazon affiliates. You can read more on our legal page.
Pin now...save for later!