Create Your Own Calorie Torching Workout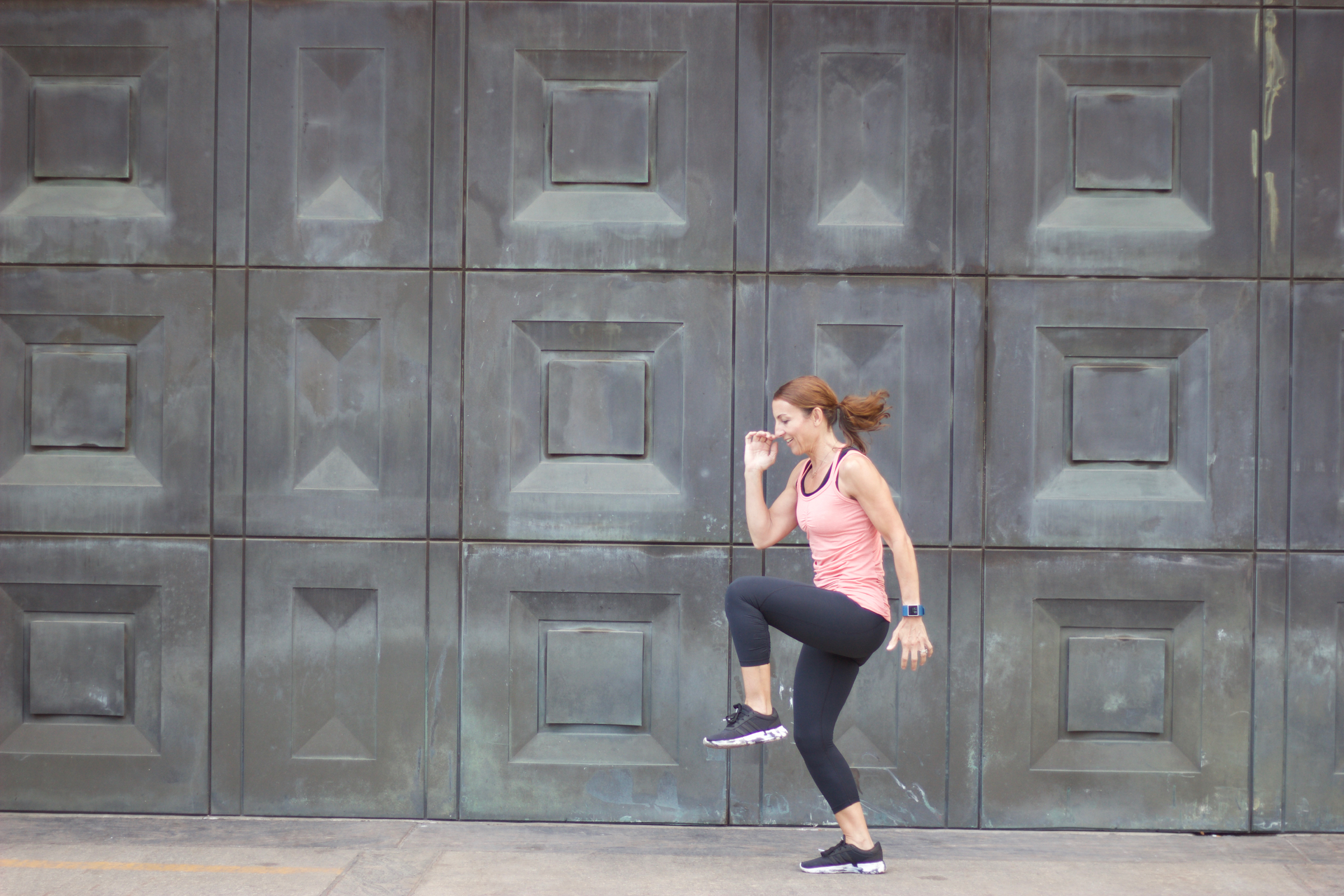 If you haven't caught on yet, Meg and I are crazy about cardio core workouts - and this is one of our favorites! Who doesn't love the chance to pick your own exercises?
Once a week Meg and I do a workout that focuses strictly on burning calories and building core, but gives the legs and upper body a break. It's hard to find a cardio workout to do after a leg day that doesn't have jump squats, jump lunges, or some other intense leg exercises. This one is easy on the legs and allows you to pick each set of exercises. I love being in control of my workouts - some days I don't feel like doing plank moguls...some days I do!
You get to select from 8 sets of exercises - and you can adjust the numbers of sets you do depending on the time you have available. There are 3 cardio exercises paired with 3 core exercises in each group, and we tried to put one lower impact cardio in each set. Do 4-5 sets for a big calorie burning workout, but if time is short, just do 2-3 sets. If Meg and I warm up, and do 4-5 sets, we can burn as many calories as a 4 or 5 mile run... that's a WINNER!
Directions:
ABAB with 30 seconds on and 15 second break, move to next set.
Complete all three sets in a group.
Take a 60-90 second break, and then select another group
Complete 2-3 sets for 20-30 minute workout, 4-5 sets for 40-50 minute workout
You should consult your physician or other health care professional before starting this or any other fitness program to determine if it is right for your needs. Click HERE for full disclaimer.
Equipment:
None Necessary - Mat and Timer optional
Warm up: 30 seconds each
boxer shuffle, butt kicks, jumping jacks, skaters, good mornings, squat kicks, lunges, side lunges (video of warm up click here)
Workout:
SET A
B Swimmers - opposite arm and leg
SET B
A High Knees Skips
B Glute Raise March
SET I
B Bear Crawl Forward/Back
A Burpee Front Kick
B Side Plank Knee Crunch